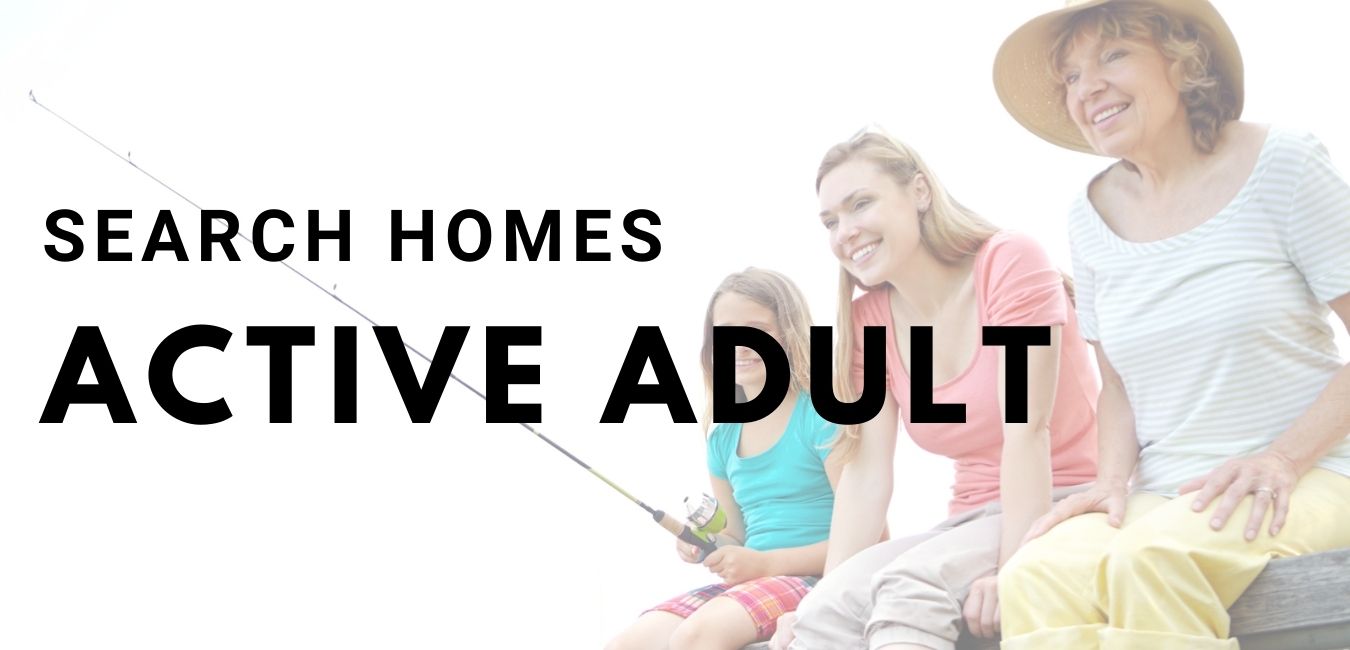 55 Plus Active Adult Senior Homes for Sale in Polk County, Florida and Central Florida
Welcome to our webpage dedicated to showcasing 55 plus active adult senior homes for sale in Polk County, Florida, and the surrounding Central Florida region. Here, you'll find a wide range of housing options specifically designed to cater to the needs and preferences of active adults aged 55 and above. Whether you're looking for a retirement home, downsizing, or seeking an active adult community, we have the perfect properties for you.
Why Choose Polk County and Central Florida?
Polk County and Central Florida offer a fantastic lifestyle for active adults. With a warm climate, abundant recreational opportunities, and a relaxed atmosphere, this region has become a sought-after destination for seniors looking to enjoy their retirement years to the fullest.
Types of Active Adult Homes Available
1. Single-Family Homes: Explore a variety of single-family homes specifically designed for active adults. These homes often feature one-level living, open floor plans, low-maintenance exteriors, and amenities such as spacious master suites, upgraded kitchens, and outdoor living spaces.
2. Condominiums and Townhomes: If you prefer a more maintenance-free lifestyle, consider our selection of condominiums and townhomes. These properties often offer community amenities like swimming pools, fitness centers, and social spaces, providing an ideal environment for socializing and making new friends.
3. Active Adult Communities: Discover vibrant active adult communities where you can live among peers who share similar interests and enjoy a range of amenities and activities. These communities may offer amenities such as golf courses, tennis courts, walking trails, clubhouses, and organized social events.
Benefits of Active Adult Living
Living in a 55 plus active adult community or home in Polk County, Florida, and Central Florida offers numerous benefits, including:
1. Maintenance-Free Living: Many communities provide exterior maintenance services, lawn care, and landscaping, allowing you to spend more time enjoying your hobbies and pursuits.
2. Amenities and Activities: Active adult communities often feature an array of amenities tailored to suit your interests, such as fitness centers, swimming pools, walking trails, and social clubs. You can engage in activities like golfing, yoga classes, book clubs, and organized outings.
3. Sense of Community: By living in an active adult community, you'll have the opportunity to build meaningful relationships with like-minded individuals who are in a similar stage of life. Social events and organized activities foster a sense of community and camaraderie.
4. Security and Peace of Mind: Active adult communities often offer gated entrances, security systems, and neighborhood watch programs, providing an added layer of safety and peace of mind.
Why Choose Us?
1. Extensive Listings: We have a comprehensive listing of 55 plus active adult homes for sale in Polk County, Florida, and Central Florida, giving you a wide range of options to choose from.
2. Knowledgeable Agents: Our experienced real estate agents specialize in the active adult housing market. They understand your unique needs and will guide you through the process, ensuring a smooth and stress-free experience.
3. Customized Search: We'll help you narrow down your search based on your specific preferences, such as location, budget, amenities, and lifestyle requirements.
4. Local Expertise: As locals, we possess in-depth knowledge of the Polk County and Central Florida area. We can provide you with valuable insights about the communities, amenities, and nearby attractions.
5. Customer Satisfaction: Our top priority is your satisfaction. We strive to exceed your expectations and find the perfect home that suits your needs and desires.
Start Your Active Adult Living Journey Today!
If you're ready to embark on a new chapter of your life in a 55 plus active adult senior home in Polk County, Florida, or Central Florida, we're here to assist you every step of the way. Start by browsing our listings on our website or contacting our knowledgeable agents who can help you find the perfect home tailored to your preferences.
Register For a Free Account so that you can receive email alerts whenever new Florida lakefront listings come on the market.
Michael Stone: 863-412-9733 or Deanna Stone: 863-412-2080
55 Plus Communities
May 30, 2023
SELLING YOUR 55 PLUS HOME?
The Market Report
If you are thinking of selling your 55 Plus home, you should sign up for our 55 Plus Market Report. The market report shows you every home that is currently for sale in Polk County, every home that is under contract and every home sold in the last 6 months. You can click on each home to see all the listing photos, room dimensions, a description from the listing agent and many other details directly from the multiple listing service.
Instant Home Price
What's Your Property Worth?
Enter Your Address To Find Out Now
RECENTLY SOLD 55 PLUS HOMES
Take a look at recent 55 Plus Home Sales to see what homes are selling for and how long they take in your area. You can also use the information as background on pricing, timing or other aspects that may influence you decisions about putting your house up for sale!
55 Plus Homes Sold
May 30, 2023
CONTACT A CENTRAL FLORIDA REALTOR®
Are you in the market for a new home? If so, you may be wondering if you should contact a Realtor. There are many reasons why contacting an Central Florida Realtor is a good idea. Here are just a few of them.
First of all, Realtors have access to databases of homes for sale that you may not have access to on your own. They can also help you narrow down your search by recommending neighborhoods that fit your needs and budget. Additionally, Realtors are familiar with the buying and selling process, which can save you time and money. Finally, Realtors can help you negotiate the best price possible on a home purchase or sale.
We can provide up-to-the-minute Central Florida real estate statistics: current average asking prices on the homes for sale in Central Florida; the sales history of currently sold houses in a Winter Haven neighborhood; and information about broader market trends so that you can make a well-informed decision.