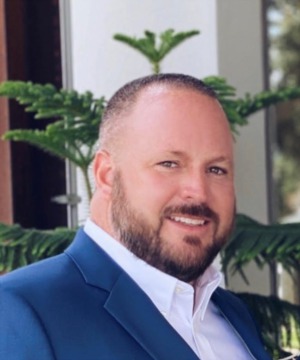 About Eric Chastain
Hello, I'm Eric Chastain, and I am proud to be a part of The Stones Real Estate Firm, where I've been helping clients achieve their real estate goals since 2002. With over two decades of experience as a seasoned Florida licensed Realtor, I am committed to providing you with the highest level of service and expertise in Polk County, Florida.
A Wealth of Experience
With a career spanning more than 20 years, I have honed my skills and knowledge to become a trusted authority in the local real estate market. Whether you are buying, selling, or investing, my extensive experience ensures that you receive the best advice and representation possible.
Deep Local Roots
As a long-time resident of Polk County, I have developed deep roots in the community. I understand the nuances of our local neighborhoods, schools, and amenities, allowing me to guide you effectively in your real estate journey. My knowledge of the area is a valuable asset that I use to help you make informed decisions.
Committed to Excellence
My commitment to excellence is unwavering. I take pride in upholding the highest standards of integrity and professionalism in every transaction. I approach each client's needs with dedication and precision, ensuring that your real estate experience is not only successful but also enjoyable.
Extensive Market Knowledge
The real estate market is dynamic, and I stay ahead of the curve by continually educating myself on the latest trends and developments. My in-depth market knowledge equips me to provide valuable insights, negotiate effectively on your behalf, and strategize to maximize your investment.
Proven Track Record
Over the years, I have built a reputation as a top-performing agent. My clients have consistently praised my attention to detail, strong negotiation skills, and commitment to their success. I am dedicated to delivering exceptional results and exceeding your expectations.
Your Trusted Partner
When you choose me as your Realtor, you are not just getting a professional; you are gaining a trusted partner who is fully committed to your real estate journey. I understand the significance of your investment, and I am here to guide you every step of the way, whether you are a first-time homebuyer, a seasoned investor, or a seller looking to achieve the best outcome.
The Stones Real Estate Firm Advantage
As a member of The Stones Real Estate Firm, I have the privilege of working alongside a team of skilled professionals who share my commitment to excellence. Together, we offer a comprehensive suite of services, including marketing, negotiation, and transaction coordination, to provide you with a seamless and rewarding real estate experience.
If you're ready to embark on a real estate journey in Polk County, Florida, I invite you to reach out to me. Let's discuss your goals, your vision, and how I can assist you in turning them into reality. I look forward to being your trusted advisor and helping you achieve your real estate dreams.