Set Clocks Back Tonight 2020
Posted by Michael Stone on Saturday, October 31, 2020 at 10:28 AM
By Michael Stone / October 31, 2020
Comment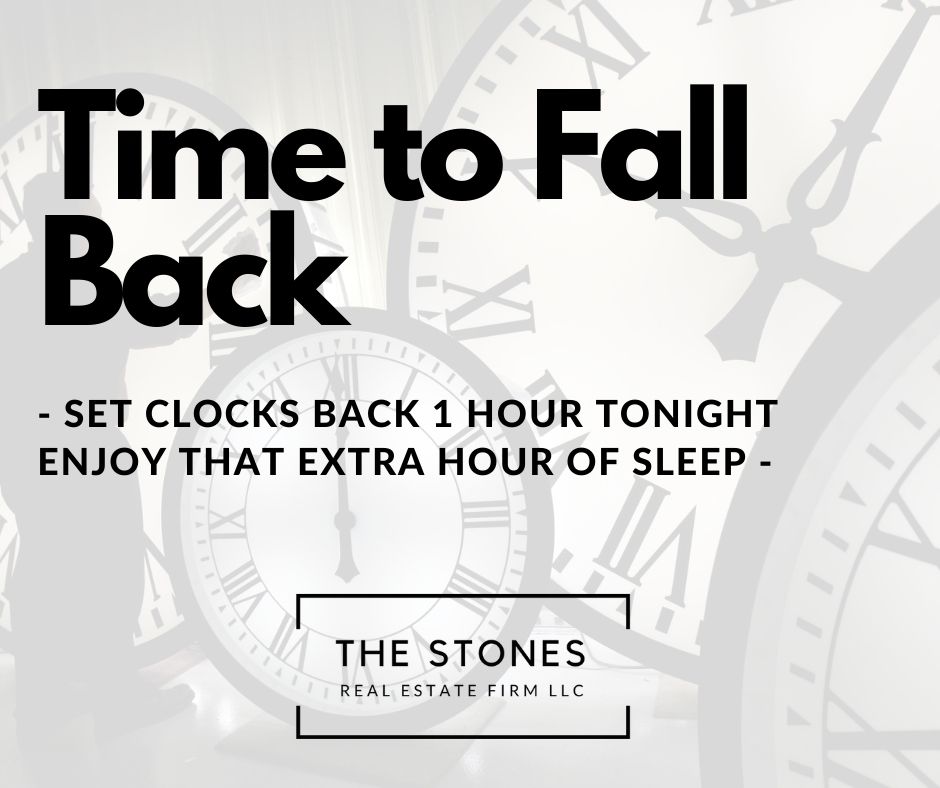 Hello Winter Haven neighbors. Tonight is the night to set your clocks back by one hour. With everything being digital there's not much to do anymore, but you will need to get adjusted to the sun rising a bit earlier and it getting darker by the time most of us get out of work.
Ever wonder why we still do this? Check out this article on the Farmer's Almanac to learn more: https://www.farmersalmanac.com/daylight-saving-time-change
About the Author: Michael Stone is a Winter Haven Realtor and Co-Owner of The Stones Real Estate Firm - Your Winter Haven Real Estate Experts!