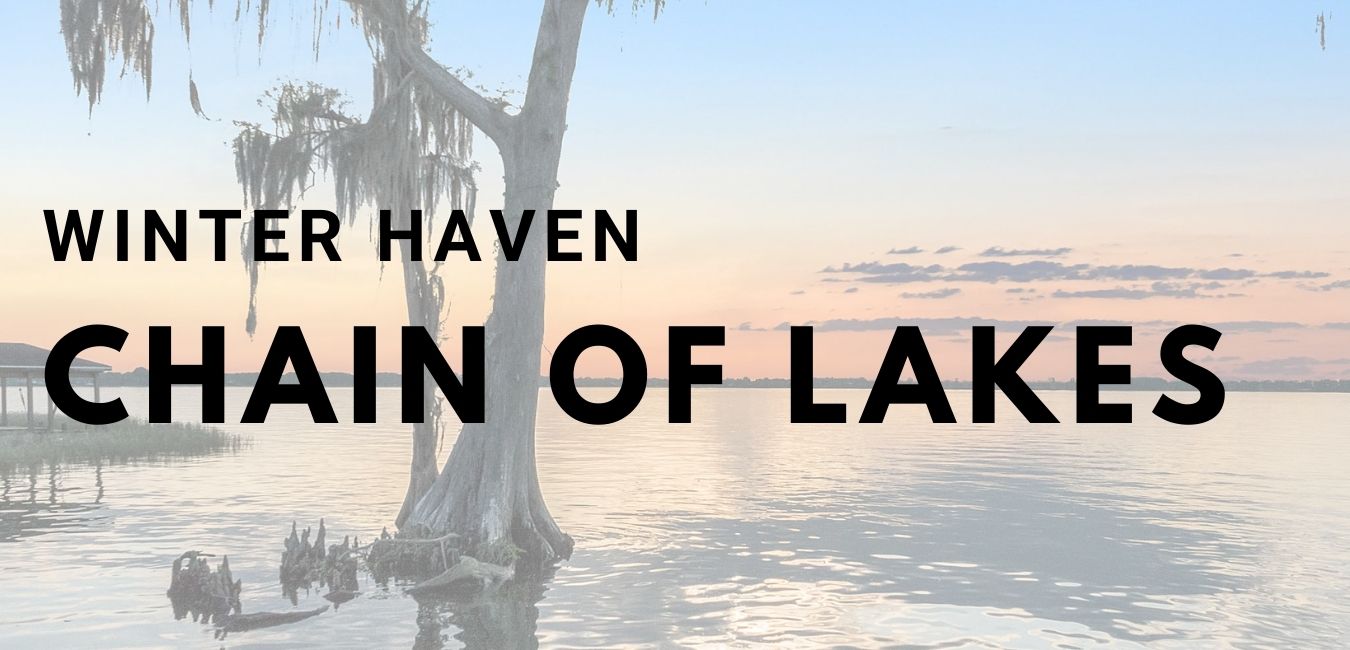 Winter Haven Chain of Lakes Real Estate
Search All Lakefront Homes For Sale On The Winter Haven Chain
Are you looking for a home with stunning lakefront views in the Central Florida area? Look no further than the City of Winter Haven and the Winter Haven Chain of Lakes. With over 50 bodies of water surrounding or within city limits, covering an estimated 5,200 acres, there are plenty of options to choose from. The Winter Haven Chain of Lakes is the most popular body of water in the area, and for good reason. This canal-connected system consists of two chains: the Northern Chain and the Southern Chain. The Northern Chain spans three cities, including Winter Haven, Lake Alfred, and Lake Hamilton, and includes eight lakes. The Southern Chain, on the other hand, consists of 16 lakes and is almost entirely within the City of Winter Haven. The canal system connecting the lakes provides residents and visitors alike with a waterfront playground unlike any other. Boaters will find ski-friendly waters, an abundance of great fishing, and breathtaking views that can only be found in Central Florida. There are also several lakeside restaurants on Lake May and Lake Howard, as well as the popular Legoland ski show on Lake Eloise.
If you're looking for a lakefront home in Winter Haven, you won't be disappointed. From historic homes with character and charm to modern, luxury estates, there is something for everyone. You can find homes that offer private docks and boat lifts, perfect for the avid boater or fishing enthusiast. And of course, the views from these homes are simply breathtaking. Whether you're a full-time resident or looking for a vacation home, Winter Haven and the Winter Haven Chain of Lakes have everything you need to live your best life on the water. So why wait? Start your search today and find your dream lakefront home in the heart of Central Florida.
Register For a Free Account so you can receive instant alerts when new Chain of Lakes Homes hit the market.
Michael Stone: 863-412-9733 or Deanna Stone: 863-412-2080
Winter Haven Chain of Lakes
October 1, 2023
Questions About The Chain? Contact us