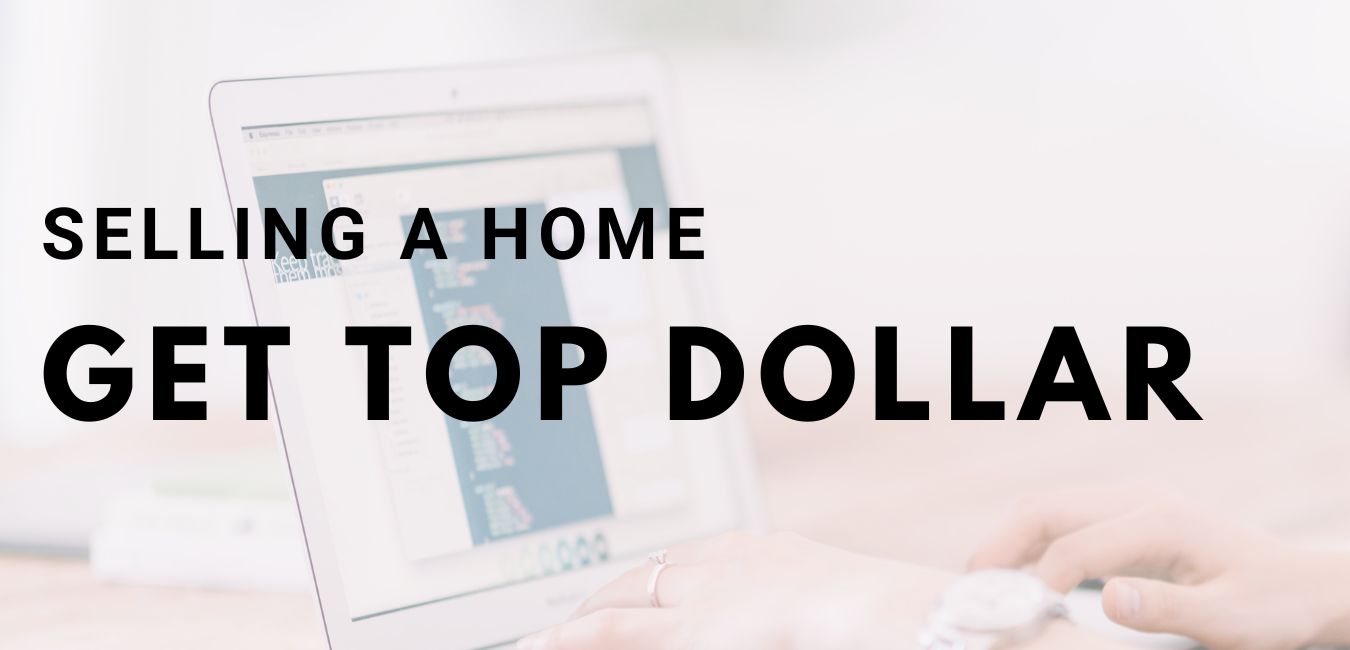 Get Top Dollar for Your Home: Tips for Sellers
Preparing Your Home:
1. Declutter and Depersonalize: Remove personal items, excess furniture, and clutter to make your home appear more spacious and allow potential buyers to envision themselves living there.
2. Deep Clean: Clean your home thoroughly, including floors, carpets, windows, and bathrooms. A clean and fresh-smelling home creates a positive impression on buyers.
3. Make Necessary Repairs: Fix any visible issues like leaky faucets, broken tiles, or damaged walls. Buyers prefer homes that are move-in ready and don't require immediate repairs.
Preparing for Home Photos:
1. Maximize Natural Light: Open curtains and blinds to let in as much natural light as possible. Well-lit photos can make your home appear more inviting and appealing.
2. Stage Each Room: Arrange furniture in a way that highlights the functionality and flow of each room. Use neutral colors and tasteful decorations to create a welcoming atmosphere.
3. Highlight Key Features: Showcase the unique selling points of your home, such as a fireplace, hardwood floors, or a renovated kitchen. Ensure these areas are clean, well-lit, and clutter-free.
--- SEE THE FULL PHOTO PREP GUIDE: https://www.soldbystones.com/sellers/photo-prep-guide/
Passing a Home Inspection:
1. Address Structural and Mechanical Issues: Inspect and repair any structural or mechanical issues in your home, such as faulty wiring, plumbing leaks, or a leaky roof. A well-maintained home will give buyers confidence in its condition.
2. Check for Safety Compliance: Ensure your home meets safety standards, such as having functional smoke detectors, no cracked windows, trip hazards, handrails on stairs and so on. Safety concerns can be a red flag for buyers.
3. Document Maintenance and Repairs: Keep a record of any maintenance or repairs you have done on your property. This documentation can provide reassurance to buyers and the home inspector.
--- SEE THE FULL HOME INSPECTION PREP GUIDE: https://www.soldbystones.com/sellers/prepare-for-a-home-inspection/
Creating Great Curb Appeal:
1. Enhance Your Landscape: Maintain a well-manicured lawn, trim bushes and trees, replace any dead grass areas and add plants and remulch to boost curb appeal.
2. Clean and Repair Exterior: Pressure wash the exterior including driveways and walkways, soft wash your roof to give a fres look, clean windows, repair or repaint any damaged siding or trim. The exterior is the first impression and should look well-maintained and inviting.
3. Upgrade the Front Entrance: Add a fresh coat of paint to the front door, replace outdated hardware, and consider adding potted plants or a welcome mat to create an inviting entryway.
Contact our office to schedule a free, no-obligation consultation. We will visit your home free of charge to tell you exactly where you should focus your efforts. No pressure, no pushy sales people, just local real estate professionals here to help maximize the return on your investment. Contact us today to get on the schedule.