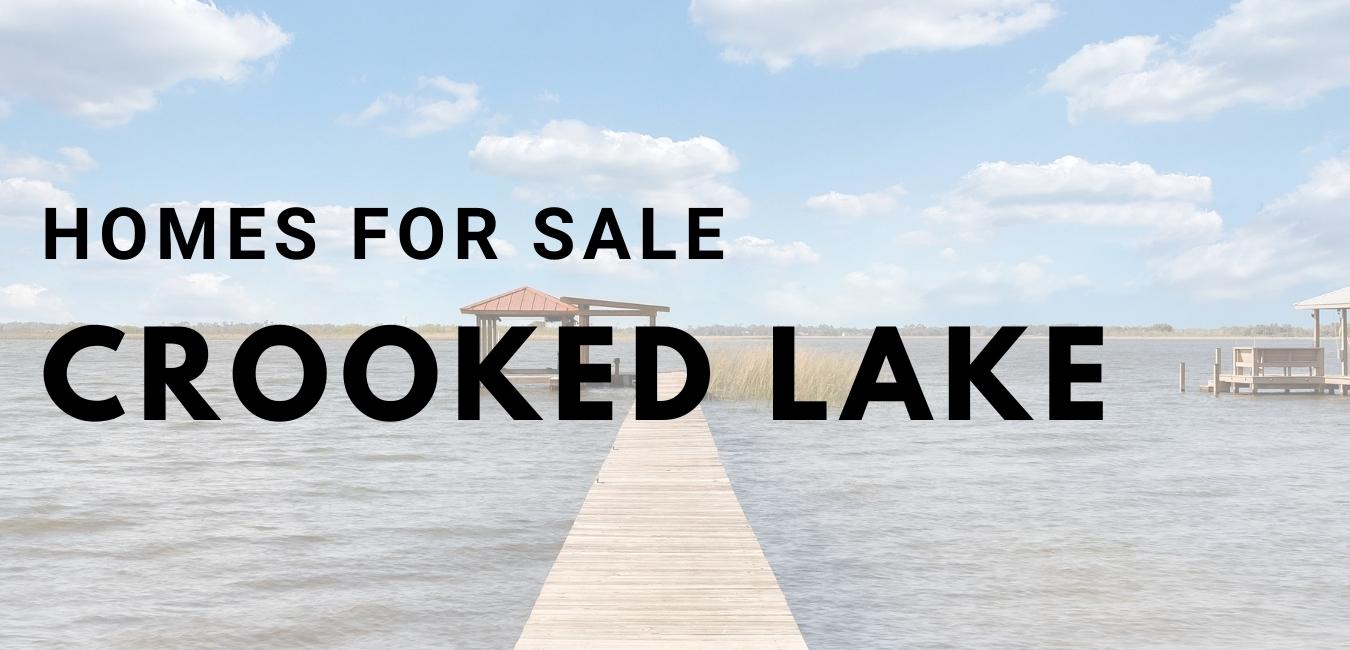 Homes on Crooked Lake in Florida
Here you will find all homes for sale on Crooked Lake. Crooked Lake is a large, natural lake located in central Florida. It is situated in the heart of the state's ridge section and covers over 5,500 acres, making it one of the largest lakes in the region. The lake is well-known for its abundance of fish, including largemouth bass, bluegill, and black crappie, which attracts many avid anglers to its shores. In addition to fishing, Crooked Lake also offers opportunities for boating, water sports, and swimming. The lake is surrounded by a mix of residential and natural areas, providing visitors with plenty of options for exploring the local flora and fauna. Overall, Crooked Lake is a popular destination for outdoor enthusiasts and is considered one of the gems of central Florida.
Crooked Lake has been designated by the state of Florida as an Outstanding Florida Water (OFW). This designation is given to water bodies that are of exceptional ecological, recreational, and/or aesthetic value to the state. As an OFW, Crooked Lake receives special protections to maintain and improve its water quality and ecological integrity. This designation recognizes the lake's importance to the local community and its role in sustaining the natural beauty and biodiversity of the region.
Register For a Free Account so you can receive instant alerts when new Lakefront Properties hit the market.
Call us directly: Michael Stone: 863-412-9733 or Deanna Stone: 863-412-2080
Crooked Lake
September 26, 2023