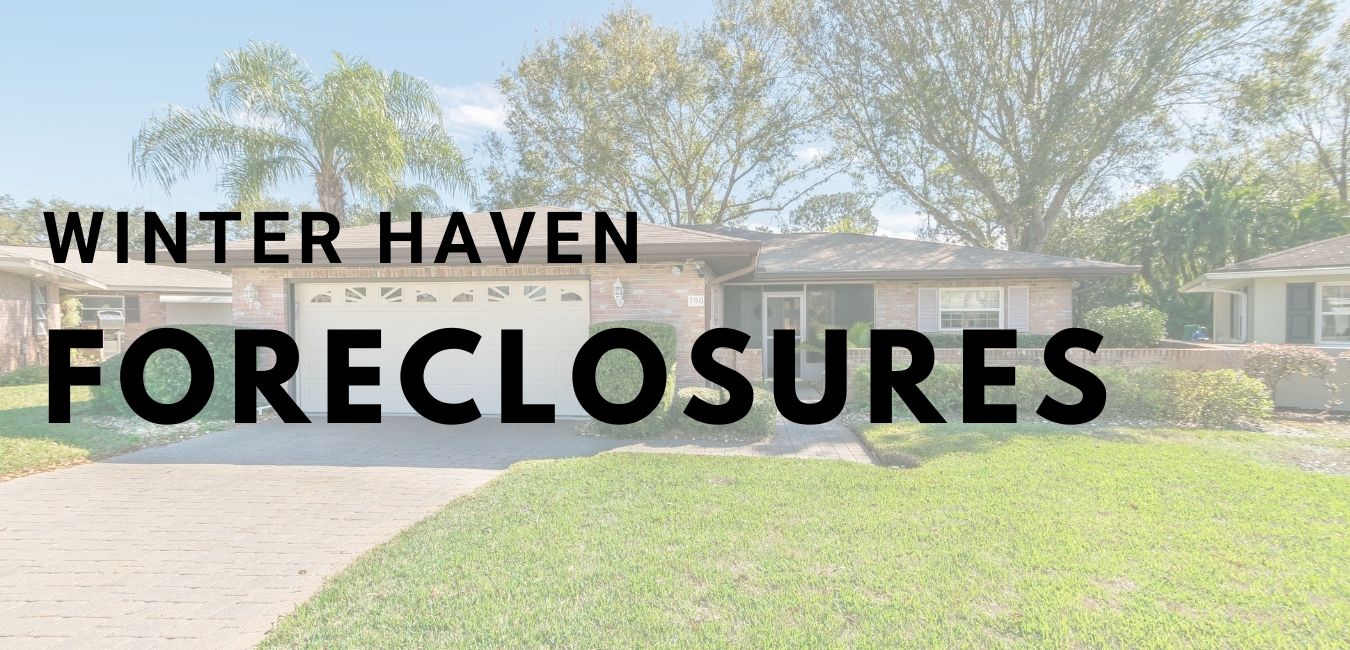 Winter Haven Foreclosures For Sale
Search All Foreclosures for Sale In Winter Haven FL
Here you will find all bank-owned and foreclosed homes in Winter Haven Florida. These properties represent distressed inventory and REO properties being sold by banks after the home has been foreclosed on. There are considerations when looking at purchasing a foreclosure home in Winter Haven. For example, a bank will not accept an offer on a foreclosure property that is contingent on the sale of the buyer's existing home. The only contingencies they will typically allow are inspections, financing and clear title. Also, the bank will typically not have any disclosures on a foreclosure property so it's buyer beware and inspections become very crucial. Contact us for more information and insight on buying foreclosure properties.
If you're interested in finding a home with a foreclosure property, contact The Stones Real Estate Firm today.
Register For a Free Account so you can receive instant alerts when new Foreclosure Listings hit the market.
Michael Stone: 863-412-9733 or Deanna Stone: 863-412-2080
Winter Haven Foreclosures
September 26, 2023